What can a Biology major do for you?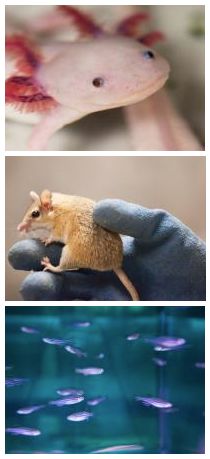 With more than 1,400 biology majors, the Department of Biology is home to the largest undergraduate major at the University of Kentucky. UK's biology curriculum provides 21st century instruction that focuses lower division students' training in bioinformatics, evolutionary thought and systems approaches to biology. Upper division courses incorporate a broad foundation of core courses with opportunities for specialization within many biological subfields. The Department of Biology boasts a unique urban field station called the Ecological Research Facility that lends itself to experimental studies related to bird mating systems, bird song, circadian clocks, predator and prey relations, and plant ecology. The department also houses the Ambystoma Genetic Stock Center, which is a self-sustaining breeding colony of the axolotl — a large salamander native to Mexico.
At UK, a premium is placed on giving you research experience. While the majority of biology majors go on to pursue a graduate education, the biology curriculum prepares you for a wide array of careers including scientific research, medicine, allied health, forest law enforcement, pharmaceutical sales and much more.
 
---
#1 Most popular major at UK
50% of Bio students conduct research
9.8 M Total extramural research funding
---
What skills does studying biology develop?
generate original ideas and solve problems - conduct research and interpret data using laboratory instrumentation
gather information, conduct research and laboratory experimentation
analyze and evaluate data, write and present reports
calculate, compute and apply formulas
collaborate with fellow biologists and other scientists
understand the building blocks of the systems of life
understand the behavior of the environment
Career Oppo​rtunities
Biology provides an excellent foundation for careers in a variety of professions and occupations in the areas of molecular and cellular biology, physiology, industrial microbiology and biotechnology, human genetics, forensic science, health education, plant pathology, oceanography, herpetology, animal behavior, ecology, environmental studies, entomology, parasitology, botany, mammalogy and postgraduate education. Occupations include but are not limited to the following:
genetic counseling
ecologist
criminalistics
toxicology
field technician
research technician
park naturalist
wildlife specialist
zoologist
animal breeder
veterinary medicine
biotechnology
publishing
education
research labs
science writing
dentistry
medicine
toxicologist
government
wildlife biologist
wildlife refuge manager
A&S Hall of Fame Inductee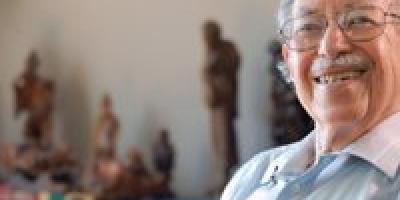 Dr. George H. Scherr
2014 Inductee