Foreign Language and International Economics
What can a Foreign Language & International Economics major do for you?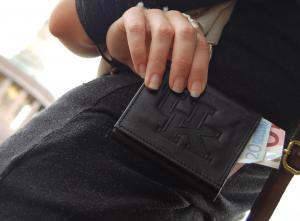 The Foreign Language and International Economics (FLIE) major combines economics with proficiency in another language and prepares you for a future in government, international relations, law, research, multinational corporations, and local industries who conduct business internationally. The economic component of the FLIE program at UK teaches you how to view and process world happenings from an economic perspective as you learn how to forecast general economic conditions, estimate trends, analyze data, and use economic theory to help organizations operate more efficiently. In addition to the economic component, you will gain proficiency in a foreign language. The FLIE major currently pairs with the Arabic, Chinese, French, German, Japanese, Russian, and Spanish programs. The pairing with a specific language is a crucial enrichment that allows you to seamlessly apply your skills in economics in today's global economy. Some examples of careers chosen by FLIE majors include: the IRS (economist), Transition Networks (international account manager), Alltech (Asia-Pacific marketing coordinator), the German Embassy in Washington, D.C. (media analyst), CSX (manager of environmental sustainability partnerships) and Bank for International Settlements in Switzerland (economist).
---
120 Semester Hours
48 Credit Hours
30 Core Hours
---
Career opportunities
Career opportunities in Foreign Language and International Economics
Attorney
Campaign staffer
Consultant
Creative writer
Development associate
Economist
Editorial assistant
Financial Analyst
Foreign Service officer
Intelligence officer
Journalist
Legislative assistant
Librarian
Military Services
News producer
Paralegal
Physician
Policy analyst
Production coordinator
Professor
Program assistant
Reference researcher
Social worker
Speech writer
Student Services administrator
Teacher
University admissions officer