What can a Geography major do for you?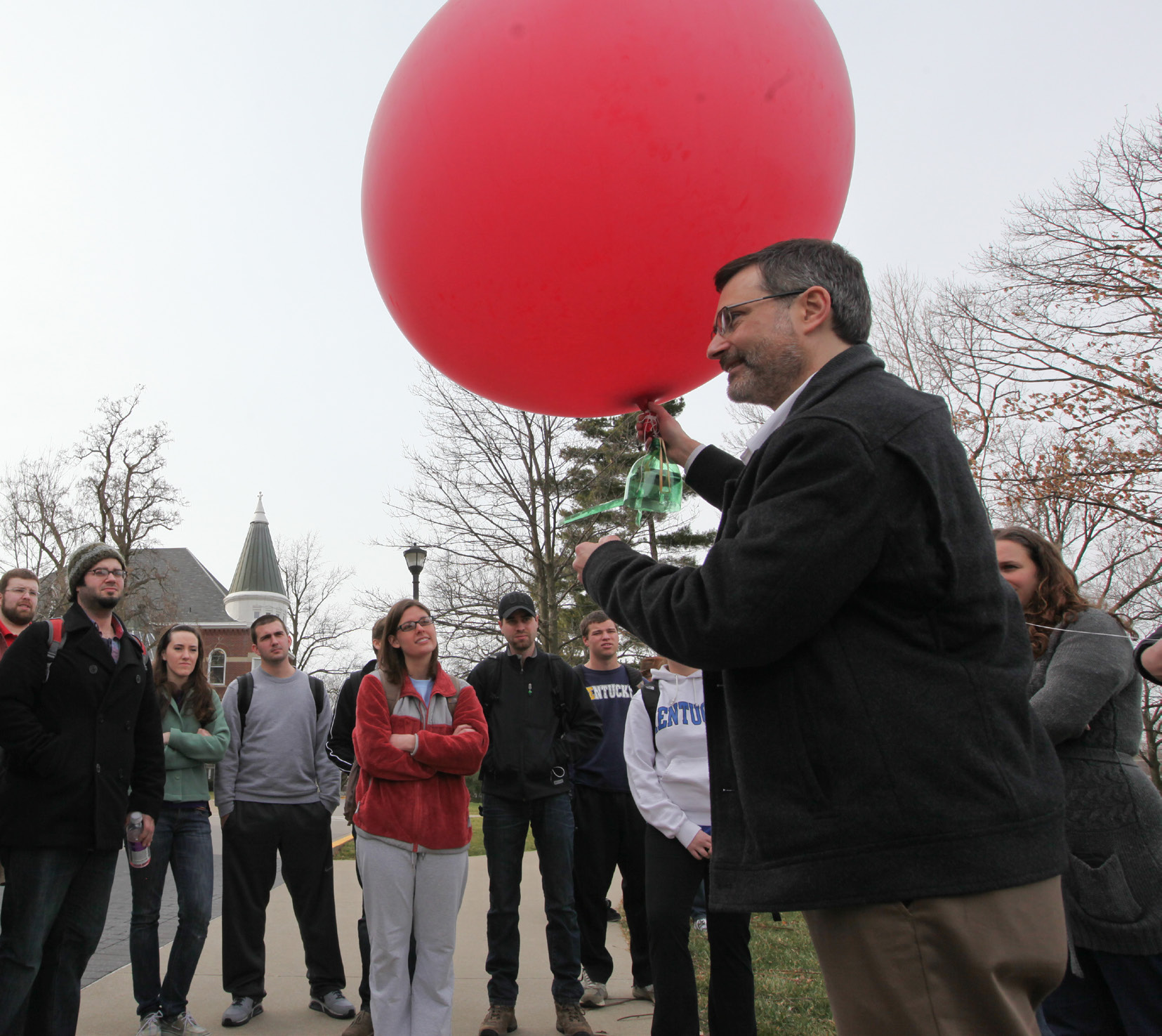 Geography is a field that caters to questions of both biophysical and social sciences as it seeks to explain the interrelationships between humans and the physical features of the Earth's environment. Geographers also examine how and why features and their locations change over time, paying particular attention to the impacts of these changes upon people and natural settings. At UK, the geography program offers courses in urban planning or meteorology and climatology. Other courses in UK's program take a geographical approach to issues such as population and migration, the global economy, and conflicts around our globalizing world. The department is proud of current and former students who make a difference. Past students include a geography major who participated in the development of a bicycle transportation plan for Lexington, and another organizing the introduction of alternative agriculture programs in rural Afghanistan.
---
1 Earth
92% Employment
$75K Average Salary
---
What skills does studying geography develop?
aptitude for understanding current local and global issues
knowledge of the influence of humans on the environment
spatial analysis
geographical information technology
international and global perspectives on environmental, social, cultural, economic, and political issues
interdisciplinary collaboration
Career opportunities
A degree in geography is useful for students wishing to pursue a postgraduate education as well as enter such careers as earth and environmental sciences, economic development, environmental management, international trade, transportation analysis and planning, diplomacy, government administration from local to federal levels, market analysis, urban and regional planning, research, teaching, cartography, Geographic Information Systems (GIS) and private business. Other occupations include but are not limited to the following:
international area specialist
business site selection
cartographer
GIS analyst
environmental scientist
geoscientist
teacher
environmental planner
natural resource manager
geographer
geopolitical analyst
hydrologist
intelligence analyst
land use planner/analyst
marketing analyst
urban/regional planner
community developer
technical writer
A&S Hall of Fame Inductees