What can a Philosophy major do for you?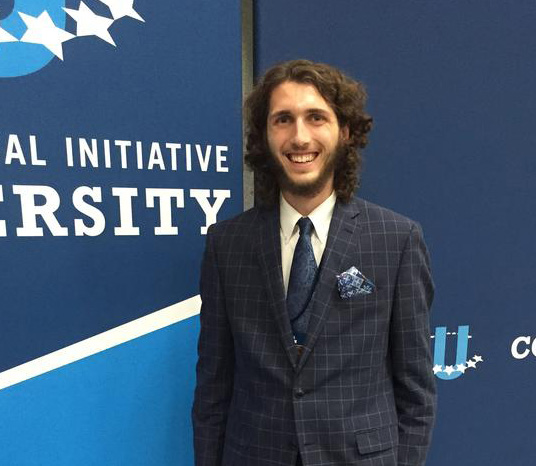 If you are concerned with life's "big questions" you might have a future in the field of philosophy. More than any other discipline, philosophy explores the values of Western intellectual tradition. As a philosophy student at the University of Kentucky, you are trained to investigate the nature of reality, the possibility of knowledge and the purpose of human life, while pondering the fundamental questions of right and wrong, and truth and falsehood. The Department of Philosophy at UK boasts several faculty members who examine a broad range of philosophical issues ranging from the ethics of pornography, to the philosophy of race, to the nature of space and time. You will enjoy a well-balanced program and are encouraged to formulate questions and follow arguments. With this emphasis on reason and argumentation, the philosophy major at UK is an excellent preparation for a career in law or business. You will also be prepared for careers in education, research, finance, consulting, and journalism after graduation.
---
120 Total hours
6 Premajor hours
45 Core Hours
---
What skills does studying philosophy develop?
generate ideas on a variety of problems 
formulate and solve problems 
uncover assumptions and suggest alternatives 
ability to distinguish subtle differences without overlooking similarities 
analyze, develop and formulate logical arguments 
capability to make knowledgeable decisions, examining thoroughly the consequences of various actions
aptitude to examine various angles of topics 
ability to write and speak clearly and effectively 
interpret and assess various thoughts and theories
Career opportunities
Philosophy is the ultimate "transferable work skill."  With its emphasis on reason and argumentation, philosophy is an excellent preparation for a career in law, religion, business, international diplomacy, social work, medical management or writing as well as post-graduate education. Philosophy majors successfully work in, but are not limited to the following occupational fields:
lawyer 
banker
business professional
counselor

minister

teacher

non-profit work

public relations director
publisher
journalist 
accountant
retail management
librarian
marketing 
consulting
research
social worker
professor
self-employed
labor relations
foreign service officer
public policy
A&S Hall of Fame Inductees