What can a Gender and Women's Studies major do for you?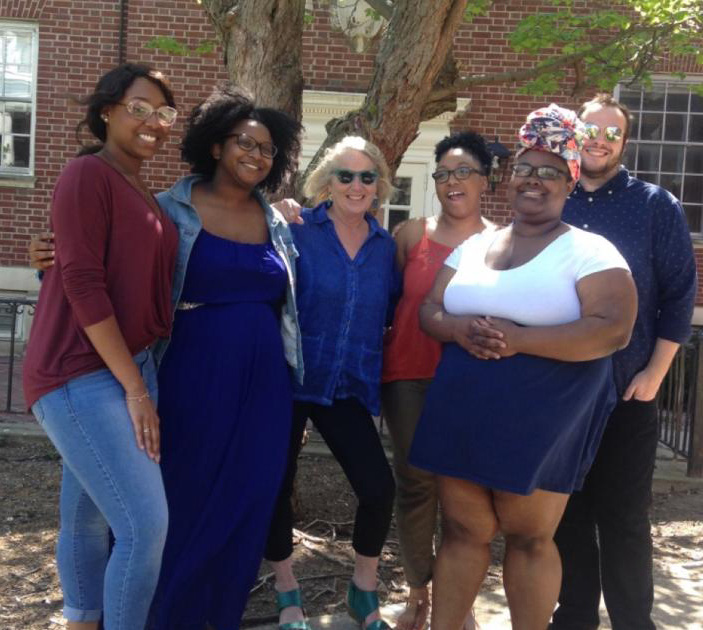 A degree in Gender and Women's Studies (GWS) from the University of Kentucky is what you need to navigate today's ever-changing world. Success in the 21st century depends on being able to assess political spin, articulate complex problems, recognize historical patterns that perpetuate social status, contemplate new relationships between technology and the body, create productive discussions around hot-button issues, and pose solutions that ease inequalities. GWS provides the education you need to make it in an increasingly complicated workplace and contribute to a more just society. Gender and Women's Studies at UK allows you to learn how to see a situation from multiple points of view, taking into account gender, race, nationality, sexuality, religion, class, age, and able-bodiedness. Understanding how gender informs everything from family life and medical decisions to public policy and international economics, GWS majors are equipped for starting careers in law, health, business, advocacy, education, art/design, media, and professional writing.
---
40 Countries offer GWS Classes
700 different institutions have GWS programs
1400 GWS degrees awarded in the US yearly
---
What skills does studying GWS develop?
 A GWS degree prepares students for employment in the law, medicine, and health professions; in the nonprofit sector as educators, philanthropists, administrators, and advocates for community development and service; in political life as policy analysts, speechwriters, officials, and international diplomats; in media and design; and in business, as diversity officers and socially conscious entrepreneurs. 

At UK, so far many of our majors have been scholars-in-training who have sought out graduate studies in a variety of fields.

More than 50% of our most recent graduating cohort went to their top choice in graduate education, including Indiana University, Ohio State University, University of California at Santa Barbara, and University of Kentucky.
Graduate school admissions committees like to see GWS on students' applications because it signals an outside-the-box thinker with interdisciplinary analytical skills. 
Career opportunities
GWS will help you prosper in a career that aims for social transformation, innovation, or analysis. Your training in mixed methodologies, a variety of theoretical frameworks, and familiarity with transnational perspectives will help you develop an intellectual dexterity that can provide a competitive advantage in the job market. GWS majors are often change agents who create and follow careers fearlessly.  
Career opportunities include:
Public relations director
Government services executive
Health center assistant
Coalition builder
Non-profit researcher
Grant writer
Policy Analyst
Journalist 
Political Campaign Manager
Writer
Social Worker
A&S Hall of Fame Inductees